Cycling is great fun and it's the best way to see the scenic town of Portumna and its surrounding areas.
At Dick's Bike Hire, Portumna, we have a bike to suit everyone, from standard adult and kids bikes to mountain bikes. Electric ones too! For the little ones, we have trikes and trailers/seats that are pulled behind Mummy or Daddy's bike. If you're up for an extra bit of fun and frolics, try a novelty bike: we have tandems and also a four-wheeler that's perfect for families.
So to start your enchanting adventure, select your dates below and pick your bike(s).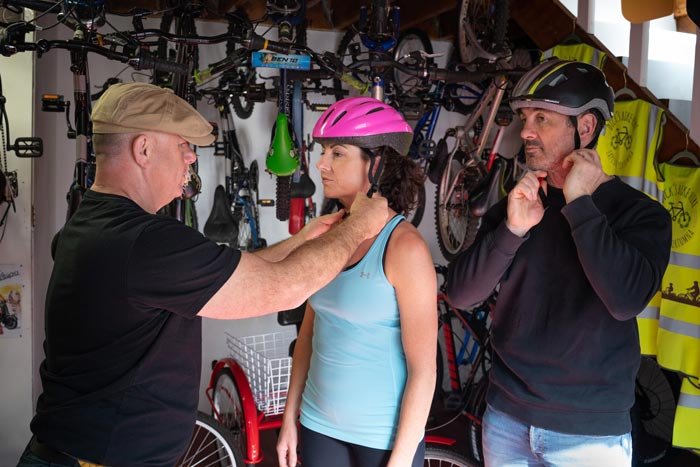 At Dick's Bike Hire, Your Safety is our Priority!
We make sure you get the right bike for your size and weight.

We provide high vis vests and helmets.

We ensure all bikes are regularly serviced.

We are fully insured by FBD.

If you have any difficulties, just call the office and someone will come to your rescue :)