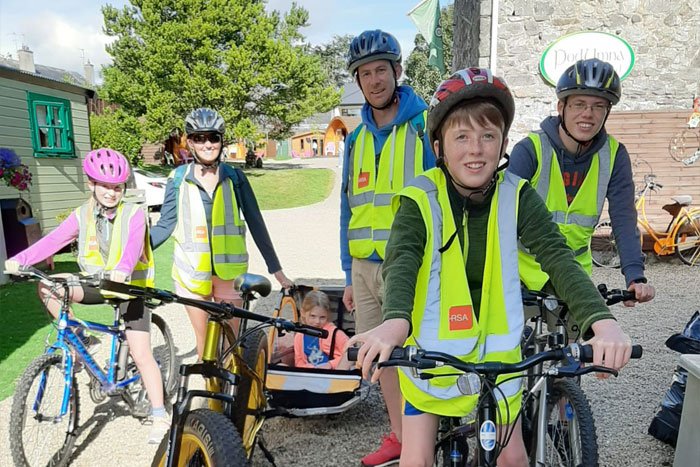 At Dick's Bike Hire, we aim to please.
We will do our very best to ensure that you have a fun time exploring Portumna.
On your arrival, you'll be warmly greeted by owners Dick and Liz. Dick will help you to select the best bike for your height and will make any necessary adjustments. He will show you how to safely secure children in seats/buggies. Everyone in your party will get a safety helmet and a vizzy vest (a high visibility vest) – yep, nobody's going to miss you on the streets of Portumna!
Got a question, see if we have the answer below.
If you don't find what you are looking for simply email us on [email protected] or use the online form at the bottom of this page.
Do you operate all year round?
Dick
2020-11-28T18:07:34+00:00
Mauris finibus eros eu orci iaculis laoreet. In accumsan nulla ut sagittis tristique. Morbi a sollicitudin dui, quis tincidunt purus. Pellentesque eu lacinia lacus. Vestibulum tincidunt erat ac massa gravida accumsan. Suspendisse finibus commodo arcu, sed dapibus enim tincidunt in. Suspendisse pretium mollis ex, ut auctor neque pellentesque a. Morbi vel cursus odio, at interdum lorem. Pellentesque vitae eros sapien.