A fascinating insight into Portumna's past.
Workhouses are a checkered part of Irish history. 163 workhouses operated in Ireland from the early 1840s to the early 1920s. The workhouse or 'poorhouse' has been described as "the most feared and hated institution ever established in Ireland." During and after the Great Famine, people who could not support themselves came to workhouses, where they would work in return for food.
The workhouse in Portumna opened in 1852, originally had 600 residents. Families entered together but were split up into separate quarters. Life in the workhouse was harsh so as not to encourage people to stay. One of the ways that workhouse numbers decreased was through emigration.
The Irish Workhouse Centre in Portumna gives visitors a sense of what life was like there. You can see the girls' yard, women's dormitory block, matron's quarters, schoolroom and laundry building — and compare these to the deluxe boardroom, where the board of guardians who ran the workhouse held their meetings. A short film gives a glimpse into the bleakness of life there. Visitors will learn about the fascinating social and historical context of the workhouse.
FAQ's
Is it far from where we collect the bikes?
Dick
2020-12-21T14:07:03+00:00
It's located just 4 mins away (1.1km).
Explore the Irish Workhouse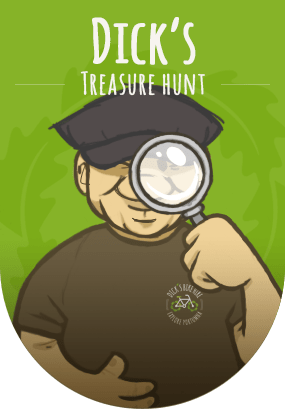 Hop off your bike and have a look!
How many workhouses were there in Ireland?
Can you find out how many workhouses operated in Ireland from 1840 – early 1920's?