Play hide-and-seek in the many nooks of the ruins.
The old Abbey in Portumna is a favourite with kids, who love to play hide-and-seek in the many nooks of the ruins. With its stately arches, doorways and different sections, it's a fantastic place for kids to run around and expend energy.
For adults, it's a striking relic of a medieval Cistercian abbey. It was handed over to the Dominicans sometime in the 15th century and was converted for Protestant worship in the 18th century. The church is 35 metres (115 foot) long with nave and chancel separated by a tower. Outside the walls is a large collection of medieval grave slabs and memorial plaques.
You can find the abbey immediately east of Portumna Castle and on the north edge of Lough Derg.
FAQ's
Is it far from where we collect the bikes?
Dick
2020-12-20T19:49:02+00:00
No. Portumna Abbey is just 3 mins (1.3km) from Dick's Bike Hire. It is located right next to Portumna Marina.
Is there an admission charge?
Dick
2020-12-20T19:47:07+00:00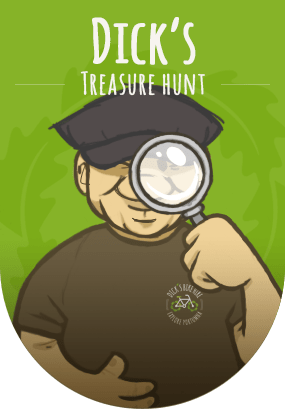 Hop off your bike and have a look!
Can you count all the doorways, arches and windows in the Abbey?
There are loads of doorways in and out of rooms, and loads of arches and windows too, can you count them all?