Seventeenth-century splendour on the shores of Lough Derg
One of the finest buildings to visit in this attractive Co. Galway town is Portumna Castle with its walled kitchen gardens. Although gutted by fire in 1826, the castle is still an incredible example of Irish 17th-century architecture. Built before 1618 by Richard de Burgo, 4th Earl of Clanricarde, the castle became the main seat of the de Burgo family for more than 200 years.
The ground floor of the castle is open to the public and houses an exhibition on the history and restoration of the building and the de Burgo family. You can enjoy an immersive experience through the virtual reality DVD presentation.
Beside the walled kitchen garden, you'll see geometric and regular plantings and you can take a walk through a shrub rose garden. A majestic long avenue leads visitors up to the castle.
FAQ's
Is the castle open all year?
Dick
2020-12-21T15:06:13+00:00
Is it far from where we collect the bikes?
Dick
2020-12-21T14:29:57+00:00
No, it's only 3 mins away (1km).
Explore Portumna Castle & Walled Gardens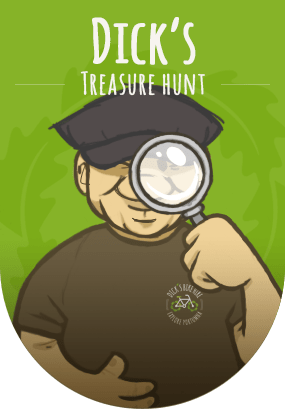 Hop off your bike and have a look!
Can you count the number of windows on the front of the castle?
The castle has loads of windows, can you count them all?