Where Galway meets Tipperary.
Portumna bridge lies east of the town of Portumna, in County Galway, Ireland. It is a five-span road bridge, which carries the N65 across the River Shannon to Lehinch in County Tipperary.
The present bridge was designed by C. E. Stanier of London, and completed in 1911, with a central section resting on Hayes's Island which divides the river into two channels. The structure of the main bridge, consisting of steel girders supported by concrete-filled cast-iron cylinders, and the pivoting swing bridge over the navigation channel, are of technical and engineering interest.
The house on Hayes Island, accessed from the bridge, was the bridge operators house and pre-dates the present bridge. The opening section was replaced in October 2008.
Source: Wikipedia
FAQ's
Is there a cafe/shop nearby?
Dick
2020-12-21T13:45:30+00:00
Is it far from where we collect the bikes?
Dick
2020-12-21T13:41:36+00:00
It's around 6 mins (1.9km). The route is along the main road so may not be suitable for younger children.
What time(s) is the bridge open?
Dick
2020-12-21T13:39:31+00:00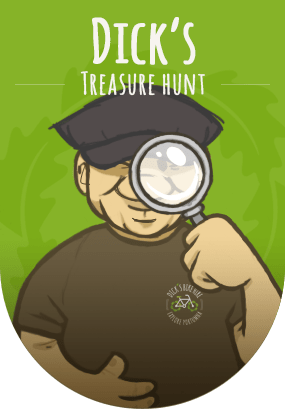 Hop off your bike and have a look!
Can you name 5 birds that live in Portumna Forest Park?
Hint: When cycling around the Forest Park, look out for a viewing deck… there just might be a poster there that could help you with your answers! Don't forget to take a picture to show us when you get back!