Urban location. Open, cosy and warm all year!
Set in Heart of Portumna Town, Co. Galway. Pod Umna offers visitors a very rare and unique experience, all the fun and feel of a woodland setting with the added convenience of a Town central location. If you haven't experienced it yet, 'Glamping' is a great way to go camping. You stay in Pods, Huts or Cabins, not tents. So there's no canvas. There are no poles or tent pegs, no damp or draughts. Just all the fun of camping, without the hardship.
Whether you're an experienced 'Glamper' or 'Podder' or you're brand new to it, you should also know about one of Ireland's best-kept secrets: the town of Portumna in South East Galway, with its Castle, Abbey, historic Workhouse and Forest park, the River Shannon and Lough Derg, and a great range of shops, pubs and restaurants. Put them together and you arrive at Pod Umna, a unique Pod village, one of Ireland's most innovative and creative 'Glamping' sites.
FAQ's
Is Pod Umna near Dick's Bike Hire?
Dick
2021-02-11T14:22:18+00:00
Dick's Bike Hire is located on the grounds of Pod Umna Glamping Village which is situated on Dominic Street, Portumna, H53 E953
What type of accommodation is available?
Dick
2021-02-11T13:52:33+00:00
Explore Pod Umna Glamping Village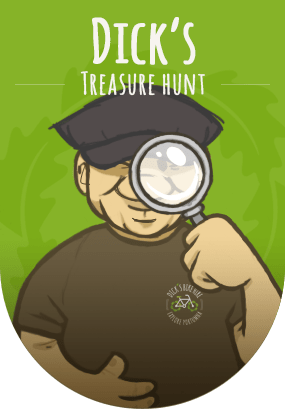 Hop off your bike and have a look!
Rumour has it that there are ducks living in the marina :)
The ducks love to swim around the marina and they are very friendly! See how many you can count and be sure to let us know when you return from your adventure!